As a parent, you're the child's most significant teacher. Families and parents who are active in their children's school tend to have their children do better and be more enthusiastic about attending school. Studies have shown that the family's actions are more crucial to the child's academic success than the amount of money a family earns, or the level of education their parents receive. There are many ways parents can assist their children's education at home and throughout the school. Here is some advice to help you get started!
Value Goals over Grades
Families should set goals for the child and the family as a unit. Make sure to establish these goals in the first week of the school year, on the first day of each month, or when you are at the beginning of the new season. The goal isn't to get higher grades, but instead encouraging learning new subjects and ideas as a family.
Reach out to their teachers
Talk with the teacher if you're concerned about the amount of homework your child must complete or how long reading takes to finish. If you believe it's way too much, let the teacher be aware. Be sure to communicate your concerns about the social, emotional, or learning challenges affecting school performance.
Focus on Solutions
Instead of dwelling on the things your child is doing wrong (such as not having their books at school or missing a crucial deadline), try to assist them in finding an avenue to take to solve these problems for the future.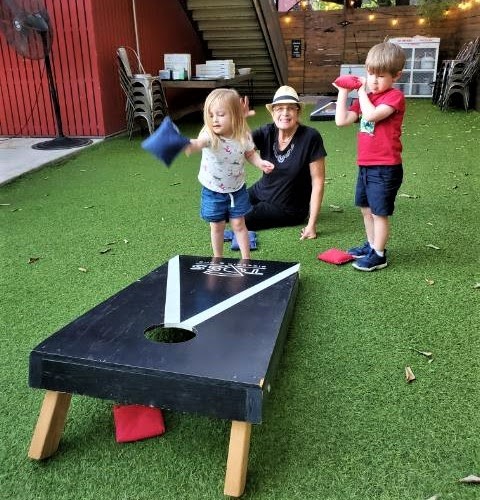 Make yourself an active cheerleader
Many children fail in school because they view themselves as not worthy. If a child wants to feel confident about his learning, he must first feel comfortable. Encourage your children to praise themselves for the effort they have put into it. Show genuine interest in their work at school. Be enthusiastic! It's infectious. Don't convey that homework is a tedious task for children who learn well. If your child doesn't seem motivated enough to perform well at school, you must discover ways to make learning enjoyable both at home and at school.
Make no excuses
Don't give your children a reason to keep giving excuses for being late or not completing an assignment. Just like us in real life, children need to take responsibility for their actions early on in life. Your children should be taught how to "face the consequences" when they do not complete or fail to complete work. While you must be involved in ensuring that your children does their homework, don't take on the entire burden yourself. For example, do not do the long division or write the essay. If you find yourself getting too involved with homework because of the fear that it's too challenging for the kids, make the phone call or visit your child's teacher and discuss your concerns.
Encourage independent growth
In the end, children must be in charge of their education. This means it's essential to "let go" as your child develops interests and begins reading for enjoyment. One method to promote independent growth is to ensure regular "quiet time," even on weekends and vacations. Invite your child into your hobbies like reading baseball scores from the sports section in the newspaper to reinforce skills they are learning in school.
Prioritize their study time
Every child deserves time off, and time to play both by themselves and with other children can benefit their social and intellectual abilities. Children must be encouraged to focus on their work and then play. A well-developed attitude to completing work will bring an enormous payoff later in life. Also, children should be given a regular, consistent study time to finish their schoolwork. As children grow older, obviously this study time will get longer.
Allow kids to make mistakes
Parents are many times scared of letting children learn from natural outcomes, both good and bad. Like adults learning from their mistakes, children may learn more from when they fail than when they succeed. Instead of focusing on fear, let your children benefit in whatever circumstance they're in.
Learning has a lot to do with storytelling. Learning has a lot to do with children watching how their parents react to situations. Never lose site that parents are the most important role model to kids. If you spend too much time on your cell phone and screens in front of your children, they too will learn how to spend too much time on their phones. So, ditch the phones when you are around your kids to help create the curiosity that build imaginations, by encouraging your children to enthusiastically engage in learning both in school and away from school.